To many of us our chickens aren't just for eggs but they are pets as well. Why would we not want to spoil them like any other animal close to our hearts by getting them something similar to these wooden chicken coops! These chicken coops aren't just functional, they are absolutely gorgeous too. Who wouldn't want their chickens living in a stylish house like their owners do? Plus, it adds some color to the garden in which they live. Some of these coops can even be fitted with an automatic chicken door, making it easier for the chickens to come in and out of their special home. Do you think the comfort and style will help improve laying?
2. The Eggplant Coop: NavyChicks
3. Recycle an old Cabinet: Inhabitat
5. Recycle a Trampoline: Pick Me Yard
9. Ultra Modern: Homedit
13: The Schoop: Nono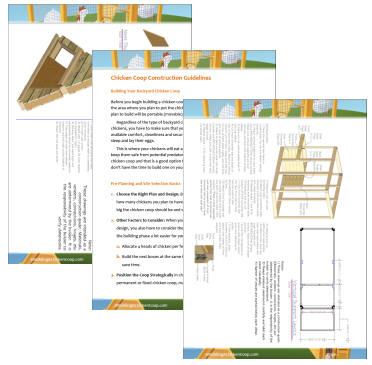 We'd love to see and share your chicken coops.